Maryke Blom
Relationship & Psychosexual Dysfunction Specialist
Helping You find a resolution without the need for fighting, retraumatization or constantly "talking about it over and over again". Simple. Elegant and Powerful.
Amazing Sex . Mind Blowing Relationships . Incredible Love.
Are you hungry for deeper connections in Your life? 
Do you want to revolutionize Your relationship with Yourself and Your body?

Are you looking for the help or solution that your relationship so desperately needs?

Do you simply want to find sexual comfort & freedom from sexual issues?
Maybe You want to learn how to Consciously Date and to let go of the old patterns that keep causing You problems when it comes to Dating and Love.

Or perhaps You want to integrate Sacred Sexuality into Your Life and Relationships.

Do YOU want to learn how Sacred Sexuality can heal Your Money Stories, Your Relationship Stories, Your Love Stories and can help you to become more integrated, connected, blissful and magnetic?

Perhaps You just want to be able to be intimate physically or emotionally.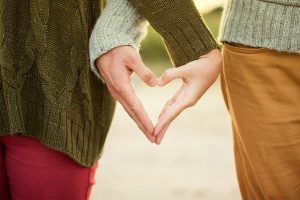 Hi, I am Maryke and I am Your Resident Orgasmic Pleasure Queen.
I offer Sex & Intimacy Coaching for Couples and Individuals that want to experience a delicious thriving life filled with Passion, Intimacy and Bliss.
Whether You're battling with Sexual Dysfunction like Libido issues, Vaginismus, Menopausal Symptoms, Erectile Dysfunction or You just want to create lasting and deeper connection with Your partner.
I'm Your Woman.
I have profoundly powerful solutions to most Sexual and Relationship Issues.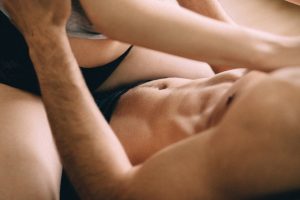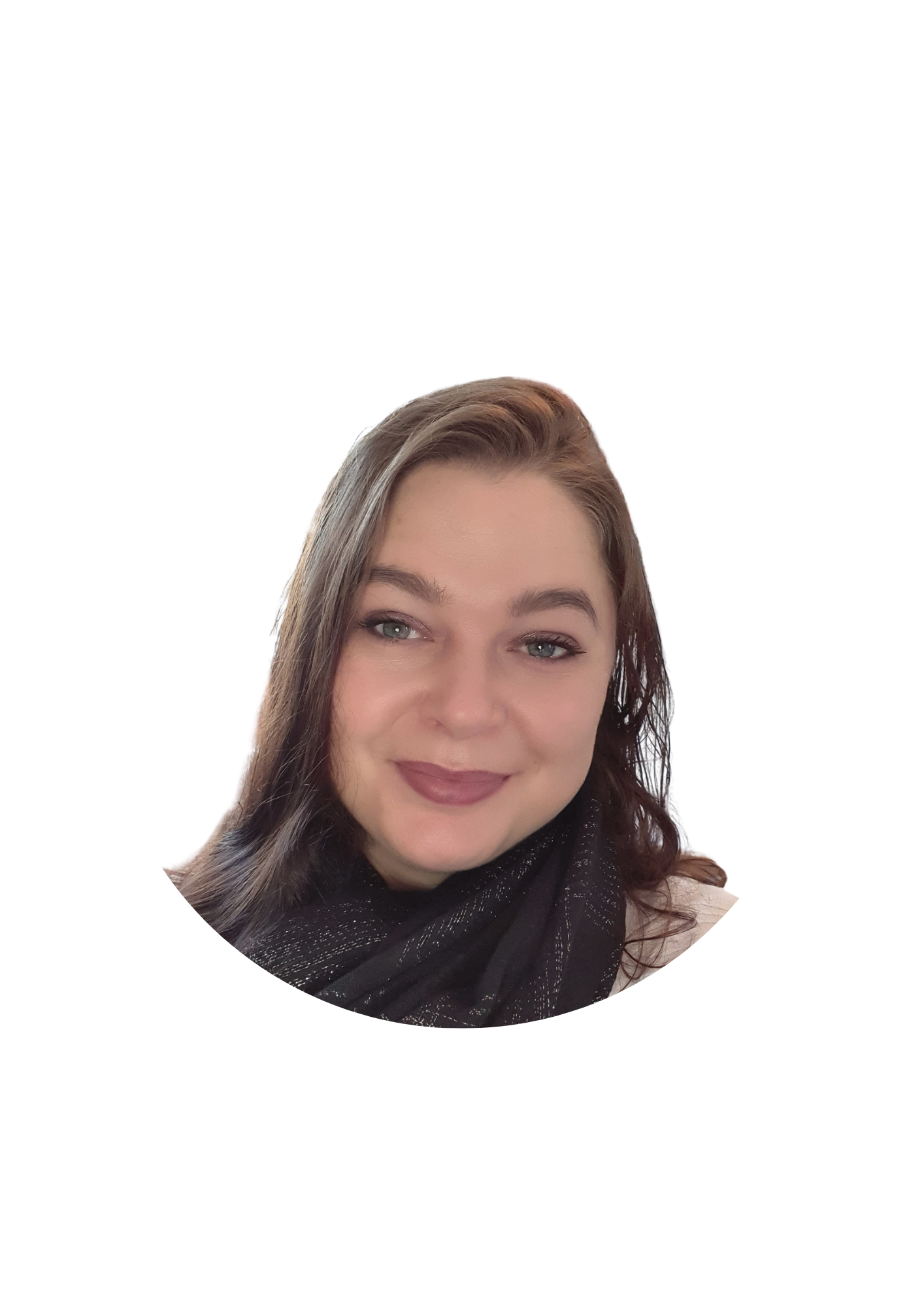 In fact many Sexual Dysfunction Issues can be resolved in as little as just one session.
I love helping Men & Women experience a deeply Orgasmic Life.
It is my belief that We are in fact made to experience life at it's fullest.
I have helped tons of men and women resolve Sexual Dysfunction, Relationship Issues, sexual and body shame along with helping them step into their most authentic and Blissful selves.
I have helped them overcome the fears and anxieties around being rejected and criticized, together we healed their Intimacy issues and as a result this has helped to save Relationships, which in turn have resulted in them having deliciously AMAZING Sex, and finally allow them to have the deepest most loving Relationships and experience financial improvement too.
When We have anchored safety into our Nervous Systems, we no longer just survive, we in fact thrive deeply!
This is created through healing old wounding (Many times content free), and using Your Orgasmic Energy to signal that You are indeed safe and secure and You can then step into THRIVING.
Thriving awakens Your Creativity, Intuition and Your Inspiration and Your empowerment means that You're more confident, Happy and magnetic.
Imagine what it would be like when You and Your partner finally have a deeply connected relationship. How would it impact You positively? Imagine what it would be like when You have extraordinary relationships and mind-blowing sex, connection and intimacy.
Imagine how your life would be better.
With that in mind, welcome to my website.  Feel free to look around - explore, enjoy and keep wondering, "How would my life be better?"
Love
Your Resident Orgasmic Pleasure Queen
Maryke
Frequently Asked Questions
Maryke is an amazing coach and sexual therapist. She helped me to clear trauma from a young age, reclaim my power, and live life to its fullest.
She taught me how to take control of all my experiences in life and open to receive love, joy, and abundance. I would recommend her to anyone looking to clear limiting beliefs, old traumas, sexual dysfunction, as well as those that want to access and create with their full potential. - Amanda Caldwell 
I loved working with Maryke Blom, who is authentic, professional and talented. She succeeded in using her great healing tools in various aspects.
She helped massively with my fears (in relationships and building a business), healing the inner child and family patterns, anxiety, old eating disorders mechanisms,... I am so grateful for the work she did with me.
Plus she has a big heart that shows during her coaching sessions. Kind, compassionate, understanding, pleasant,... Merci beaucoup Maryke 🙏😘 Berenice Mertens
Maryke is THE secret weapon to my ability to collapse time and more than 50x my income in a matter of months and I was ALREADY earning a decent income.
If that's not enough for you just to DECIDE and follow-through with her, I don't know what is.
In fact, you can stay over there PONDERING so I can have her all to myself 😉
Amanda Hines Business Coach
"Being a woman of a certain age, I had resigned myself to believing that, I would never have an orgasm. It had never happened in the past when, let's say, I was in my prime and enjoying the pleasures of youth. 

Believing it would never happen, sex just became boring. I started to push my husband away from being intimate with me and found excuses for not having sex. The years went by and part of me felt thankful my husband was no longer pursuing for intimacy but the bigger part of me felt, very sad of not being held or my husband no longer looking at me with that want in his eyes. 

I felt part of our relationship had slipped away and I had created that parting.

The next stage in the life cycle of a woman my age is to begin the dreaded menopause. The symptoms came creeping in one by one. Being a professional woman became a struggle. I went to see the doctor who discussed different options. I listened to the pro's and con's of HRT and decided I would rather have it than what I was experiencing. 

A few months later, great improvement on my symptoms but for me I started to gain weight in a very short period. All of a sudden, I thought, ' I would prefer the symptoms of menopause than how I now looked.' No winner here, UNTIL I spoke to Maryke and WOWEE………….. 

Maryke has a way of making you feel completely at ease talking about sex. Her sense of professionalism aligned with for me a taboo subject has changed my personal belief and behaviour. 

Using her knowledge and her training, she has help me for the first time in my life have an orgasm. Something of a miracle you might say. Well believe me, it is !!! And all is ONE session. 

As for my menopausal state, I had decided to come off the HRT and suffer my symptoms. I began waking up during the night again, searching for that last piece of a cold bed with night sweats happening. AWFUL!!! I said to myself, 'If Maryke can work miracles maybe she could work on this one too' And boy, did she!! 

If I wake up now, I'll do a test, just to see if there is any wetness. And you guessed it, another bloody miracle, I'm smiling to myself in the middle of the night, Saying, 'Thank you Maryke'

I would have no hesitation in recommending Maryke, to me, she is a miracle worker!! (AMH)"
"At the age of 35 I had one of the worst periods in my life. I was exhausted, stressed, with low libido and zero energy levels. It was a common thing for me to be so empty of energy that I was only laying down in the bed. After each meeting or phone call i was drained and had to sleep few hours to regain my energy levels.
No need to say that I did not had any sexual will and my libido was at its lowest level ever. I didn't had any sex for a long time. I also did not had energy to run my businesses. And every day was a survival. And I was desperate about it. I am the father of two kids and i did not had the energy to work and to provide them sufficient income. My wife was unhappy about not having sex and attention.
Two months ago I met Maryke online. Some may say it was by coincidence, but there are no coincidences in life. I had a first discussion with her about my situation.
She explained me a lot of things and I decided to trust her and to make one full session. These were the best invested funds in my life !!!!! After only one session with her things have started improving.
I had very strong reactions during the session and few days afterwards my energy has started returning. I had more power. I had more will to live. And I started having sex with my wife.
Now after two months I can share very good results. My energy levels are very high. My sexual energy is very high. And I am happy about life and family. To be honest now I have the best sex ever.
Even in my 20's it was not so intense and good. As a result my wife is happier and I see her calmer and more relaxed about life. We even plan (and work) to have a third baby.
Thank you Maryke for changing my life and helping me again to feel strong and alive :)"
- APG
Vaginismus - One Session 
"Ladies ladies ladies A miracle has happened!
I am living proof!
So, here is my story.
I've suffered from Vaginismus on several occasions during my life. It came and went.
Once I believe I got it as I was emotionally involved with another man before my wedding. Of course I felt super guilty - guess what - I punished myself!
Another time was because I had to be poked and prodded for cysts and tests. I hated it! Every part of it. and unfortunately it carried over in to my sex life as well. At a stage, I realized I couldn't even do tampons anymore. It was just too painful.
My husband would say - I'm so wet - but it felt like sandpaper scraping me.
I couldn't NOT have sex with my hubby but it was so painful. What I did find though was that certain positions would be much easier AND, if I used a vibrator externally for some extra stimulation, I would not feel the pain as much. And of course - I had to schedule my sex around my cycle as I'd be wetter around ovulation. The rest of the month was off limits due to my period and pain.
I've been doing this for 11 years now...
Then i found out about miss miracle here - Maryke Blom. Orgasm/Sex Queen.
I was skeptical at first, but I gave in as I so desperately wanted my sex life back and not having to plan it. I want spontaneous sex - in the kitchen, on the carpet, in the lounge - wherever, whenever!!!!
Maryke did a session with me - to remove my limiting beliefs about painful sex, to create fun and spontaneity in my life, to remove all pain from tampons, sex, scrapes and tools etc, and to even make me feel like I don't NEED to use the vibrator for that extra oompff or to forget about the pain.
You won't believe it - ONE SESSION! One session is all it took.
Besides for now being pain free, I am hornier than ever! ha! I don't even miss my vibrator anymore! I can have sex in any position with now pain! I can have sex any time, any day, any where!
PLUS - 1 day after our first session -my husbands words to me was - Gosh! You are extremely wet!
I laughed and said - what do you mean? You always say I am wet.
His response was - NO! I've never felt you this wet or even this tight before! hahaha
Needless, to say - I didn't tell him I got help though. I wanted to surprise him.
It's been a month now and I am still VERY happy! None of the old pain or worries or scheduling.
Now I Fuck for Fun!
hahahaha.
GBT"
Severe Period Pain.
Some of you know by now that I help women rebalance their hormones and eliminate their pain and anxiety.
Well, yesterday I struggled!
I never ever really get period pains and this may be TMI, but I want to share this with you anyway.
I was in so much pain yesterday like never before. I'm not one for ever taking painkillers for anything and I dozed myself yesterday plus had a hot water bottle. Was unable to cook or walk properly and for a night owl like me, being in bed by 10pm is super early!
As I lied there in agony yesterday I so badly wanted to do my own pain elimination session on myself, but I just could not function or focus.
This morning the pain continued and again I was in too much pain to do it myself, so I called my wonderful colleague, who is also a trained pain elimination therapist like me, Maryke Blom and asked her if she can help as I just had no energy to do it on myself.
Well... 9 mins later, here I am sitting, typing this. She asked me - how's your period pain? I'm like - what period?
hahaha.
No pain! If only I even thought about it yesterday I would have saved myself so much agony!
So ladies - yes - it can be done! and I've done it numerous times with my clients before. The best part is that the sessions I've done with my clients, months and even years ago - guess what - they STILL don't experience any severe period pains.
That's the beauty of what we do!
a Colleague. 
Erectile Dysfunction 
"After several years of exploring the beautiful celestial bodies and curves of Venus, with little success of penetrating the deep, moist depths of their pleasurable core; unless additional chemical support was absorbed.
'The Orgasm Queen' dispensed her wisdom and deep communication to the heart of the Mars Rover to bring life and strength to the probe.
A celestial milestone was met shortly after as the Rovers probe, reached out and plunged hard and deep into the wet, hot core Venus!
Mission Control are pleased to report after several further explorations, the Mars Probe, continues to enjoy and reach areas never before encountered, leaving it's spent load deep inside Venus's depths.
Until the mind blowing intervention of Maryke, the mission was doomed to continual diary planning and chemical growth. Not any more, the passion now creates the growth whenever it feels like it!
Thank you Maryke. X
Vaginismus - 1 Session.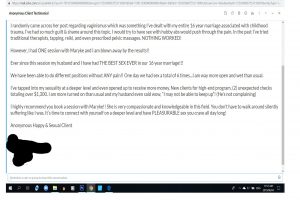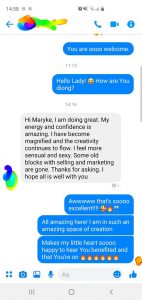 My Client and her husband was starting to set their divorce in motion...2 months later - after me helping and advising. Their relationship is better than ever.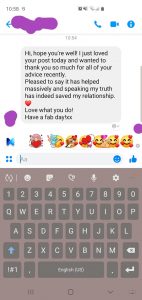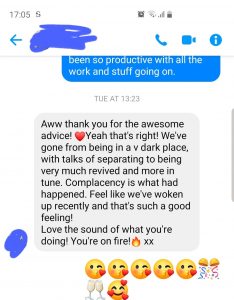 Addiction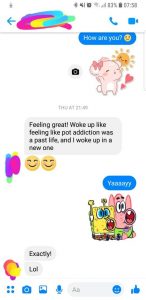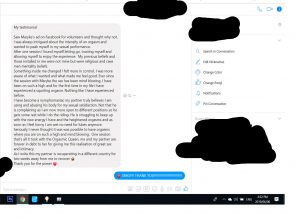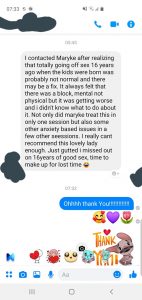 IBS, Menopause, Fatigue Integration phase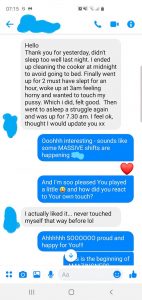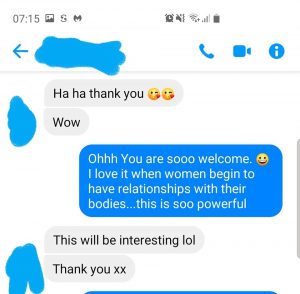 Ready to take the next step towards Bliss and Freedom?
Follow the link to Claim Your Free Application Call
I accept and give permission to receive marketing emails, product launch information and blog/vlog's from Maryke Blom/VitaFlow.
I also know Maryke/VitaFlow won't share or sell my details at all. (She personally hates it when companies sells contact information, as she has personally experienced that before and was NOT a happy Lady). 
All information is securely stored and kept safe.